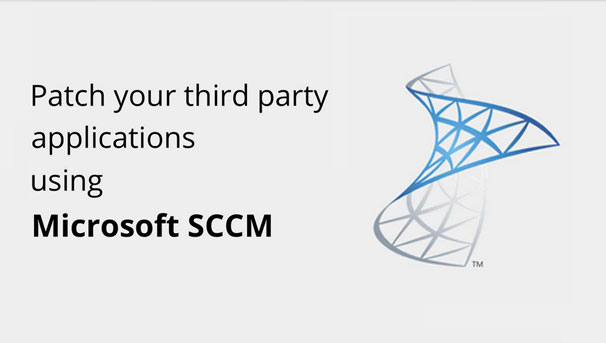 Microsoft SCCM has the greatest ability to patch windows applications. Thus it reduces the burden of keeping the windows machine updated. But, one of its major limitation is patching third party applications. Third party application patching is turning out to be as important as patching windows applications. This drawback in SCCM makes the end points highly vulnerable to attacks. To overcome this inability, ManageEngine offers Patch Connect Plus. It is an add-on to Microsoft SCCM to patch third party applications.
Setting up Patch Connect Plus is a very easy task, where with few clicks the setup is complete. You can refer this video to know the setup process. Once the setup is complete, using the Patch Connect Plus web-based console you can select the required 3rd party applications to be patched. Selection of these applications is a one time process, once selected the latest updates of these applications would be automatically published to SCCM. The patches of the selected third party applications are then downloaded from the vendor site and are automatically pushed to WSUS Server. From WSUS the patches are then published to the SCCM Server for further deployment across client computers.
Key Benefits at a glance:
Large third party patch catalog – Supports patches of over 250+ third-party applications
Approve patches to only required applications – Gain more control over your applications
Superior patching – High precision with patches being deployed when applications are not being used
Easy setup – One-time setup with easy steps, install and configure within minutes
Patch Connect Plus not only automates third party patching in SCCM, it also makes this task easy and convenient for the administrators. For any SCCM administrator Patch Connect Plus would be of great help as it saves a lot of time and lets the administrators maximize their SCCM investment.
Try Patch Connect Plus and reduce the complexity of patching third party applications in SCCM.