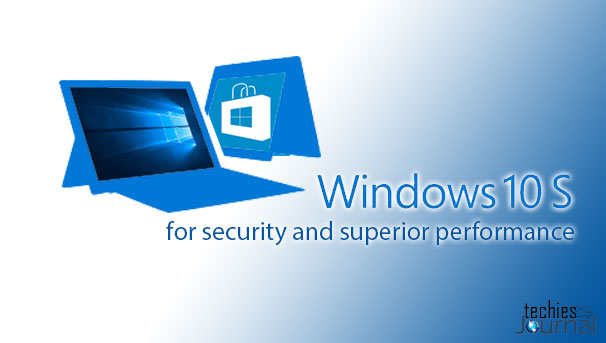 Microsoft launched Windows 10 S, a brand new version of its ubiquitous operating system that will come with many new PCs in the near future.
Designed for superior performance that lasts, start-ups are quick and built to stay that way.
Windows 10 S is a specific configuration of Windows 10 Pro that offers a familiar, productive Windows experience that's streamlined for security and performance.
Windows 10 S integrates with OneDrive so files are saved to the cloud, in sync and accessible from your devices.
The big difference between Windows 10 S and any other version of Windows 10 is that 10 S can only run applications downloaded from the Windows Store.
Use compatible apps available from the Microsoft Store. If you need to use professional tools or would rather run non-Store apps, you can easily and affordably switch to Windows 10 Pro
Once upgraded to Windows 10 Pro, it is not possible to revert back to Windows 10 S.
Windows 10 S will be limited to Microsoft's Edge browser until other browser makers, including Firefox, Opera and Google make their browsers available through the Windows Store.
While Microsoft says it will not stop them adding their web browsers to the Windows Store, it is not known if or when Google and others will do so.
How do I get it?
Windows 10 S will only be available on new machines for the foreseeable future, and won't be available as a separate version of Windows users can upgrade with or install as with Windows 10 Pro.