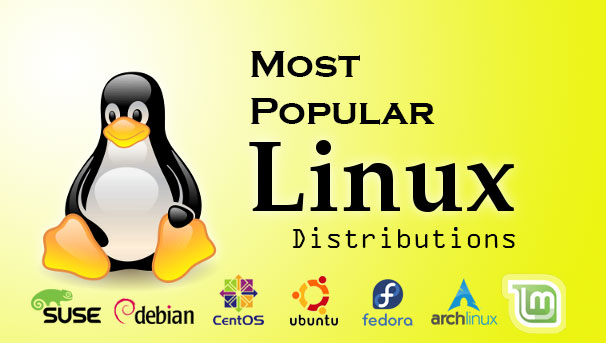 There are hundreds of Linux distributions and according to some people there are too many. For people new to Linux however it is possibly tricky to know which Linux distro is best for them.
In this article we will discuss about few popular Linux distributions with most hits during the last few months as per Distrowatch, and discuss the reasons behind their popularity.
Distrowatch.com has been a reliable source of information about Linux distributions
Linux Mint
Mint is a Linux distribution built on top of Ubuntu. It uses Ubuntu's software repositories, so the same packages are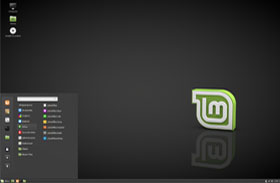 available on both. Originally, Mint was an alternative distribution loved mainly because it included media codecs and proprietary software that Ubuntu didn't include by default.
This distribution now has its own identity. Linux Mint Cinnamon is hands down the best Linux desktop in home users sigment, simply because it seems to be the only distribution that really cares about 'average' users.
Cinnamon is a very stable and mature desktop environment that doesn't have a steep learning curve. If you have ever used Windows, you will be comfortable with Linux Mint Cinnamon. Cinnamon has the polish of elementary OS without compromising usability for looks. It has the stability of Debian with access to a vast repository of applications, just like Ubuntu.
Website: http://linuxmint.com/
Debian
With more than 23 years in the Linux ecosystem, Debian stands out for its robustness, stability, and well-oiled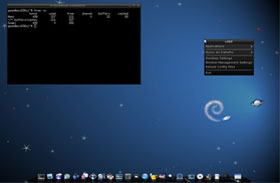 release cycle. In addition, it is the distribution with the largest number of available packages and one of the top choice for servers.
Debian is the mother of Ubuntu and it's the most stable distribution out there. Since it's available free-of-cost, you don't have to pay a dime to run it on your server.
There is a huge user community so if you do come across a problem, the solution is already there and is only a Google search away.
If you are looking at running a server, but you can't afford or don't want to pay a subscription fee for RHEL or SLE, then there is nothing better than Debian or CentOS. These distributions are the gold standard when it comes to community-based servers. And, they are supported for a very long time, so you won't have to worry about upgrading your system so often.
Website: https://www.debian.org/
Ubuntu
Ubuntu does not need any introduction. Ubuntu is based on Debian, but it has its own software repositories. Much of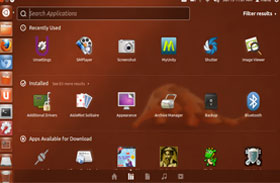 the software in these repositories is synced from Debian's repositories. Canonical, the company behind Ubuntu, has devoted great efforts to making it a popular and widespread distro to the point that you can now find it in smartphones, tablets, PCs, servers, and cloud VPS.
Ubuntu is the undisputed leader when it comes to running Linux instances on virtual machines in the cloud. Its popularity can be estimated from the fact that Microsoft partnered with Canonical to create the Windows Subsystem for Linux, which runs the Ubuntu bash shell in Windows so sysadmins can manage their Ubuntu machines in Azure.
Ubuntu has the plus of being based on Debian, and is a very popular distribution among new users – which is maybe the reason for its sustained growth over time. Although not taken into consideration in this ranking, Ubuntu is the base for other distributions of the Canonical family such as Kubuntu, Xubuntu, and Lubuntu.
The Ubuntu project has a focus on providing a solid desktop (and server) experience, and it isn't afraid to build its own custom technology to do it. Ubuntu used to use the GNOME 2 desktop environment, but it now uses its own Unity desktop environment. Ubuntu is even building its own Mir graphical server while other distributions are working on the Wayland.
Ubuntu is currently working on expanding the Ubuntu distribution to run on smartphones and tablets.
Website: http://www.ubuntu.com/
openSUSE
openSUSE is a community-created Linux distribution sponsored by Novell. Novell purchased SuSE Linux in 2003, and they still create an enterprise Linux project known as SUSE Linux Enterprise. Where Red Hat has the Fedora project that feeds into Red Hat Enterprise Linux, Novell has the openSUSE project that feeds into SUSE Linux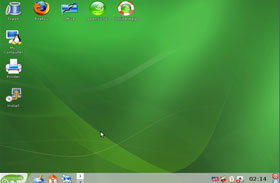 Enterprise.
A great alternative to Ubuntu and other Debian based Linux distributions.
SUSE and Red Hat have both played a critical role in making Linux a success story in the enterprise market. The world's supercomputers run on Linux, stock exchanges run on Linux, giants like Amazon, Google, Facebook all run on Linux.
And both SUSE and Red Hat are not limited to server OS, they are also big players in the private cloud and are aggressively developing technologies to serve those customers.
Website: https://www.opensuse.org/
Fedora
Built and maintained by the Fedora Project (and sponsored by Red Hat), a world wide community of volunteers and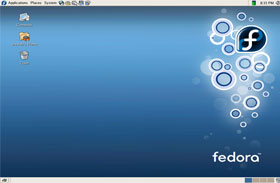 developers, Fedora continues to be one of the top used distributions for years now due to its three main available versions (Workstation (for desktops), Server edition, and Cloud image), along with the ARM version for ARM-based (typically headless) servers.
Fedora is the best distribution to get an out-of-the-box Gnome experience. The reason is that most Gnome contributors come from Red Hat/Fedora. Gnome is also the default desktop environment of RHEL, which means it's an enterprise-grade product. Fedora is also the distribution that introduces many new Gnome technologies.
Website: https://getfedora.org/
CentOS
Community ENTerprise Operating System(CentOS) is best known and most used as a distribution for Linux servers, its desktop version continues to improve.
CentOS most favorite for small- and medium-sized businesses. There's a very good reason CentOS continues to stand at the top of this hill—it's derived from the Red Hat Enterprise Linux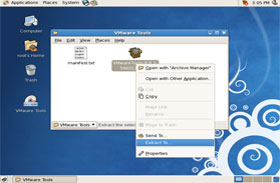 (RHEL) sources. Because of this, you know you are getting as reliable a server platform as you can find. The major difference between Red Hat Enterprise Linux and CentOS (besides the branding) is support. With RHEL, you benefit from official Red Hat support. On the contrary, since 2004, CentOS has enjoyed a massive community-driven support system. So, if your small- or medium-sized business is looking to migrate a data center to an open source platform, your first stop is CentOS.
Website: https://www.centos.org/
Zorin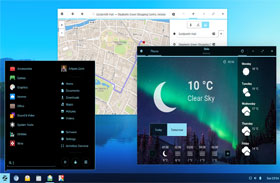 Zorin OS calls itself a replacement for Windows and macOS. It comes loaded with everything that one needs to complete daily tasks. With a Windows-like interface that's built with beginners in mind, Zorin OS is easily the best Linux distro for Windows users. Its Windows 10-styled desktop is great at making things easier for a Windows lover. It also ships with a skinned version of Ubuntu Software that answers a beginner's most software needs.
Zorin OS is another major player that has focused itself on user-friendliness and usability. It has a complete set of desktop applications such as office suite, graphics application, audio player, video player etc.
Arch Linux
Perhaps one of Arch's most predominant features is the fact that it is an independent open source distribution (meaning it is not based on any other) and yet it is a favorite of thousands of Linux users.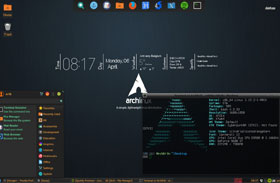 Since Arch follows a rolling release model, you can get the latest software just by performing a regular system update using pacman, Arch's native package manager.
Traditionally, Arch is not recommended for new users mostly because the installation process won't make any decisions for you, so you are expected to have a degree of familiarity with Linux-related concepts in order to have a successful installation.
Arch is the most customizable distribution. There is no "Arch" flavor of any DE. All you get is a foundation and you can build whatever distro want, on top of it. For good or for worse, unlike openSUSE or Ubuntu there is no extra patching or integration. You get what upstream developers created.
Website: https://www.archlinux.org
Manjaro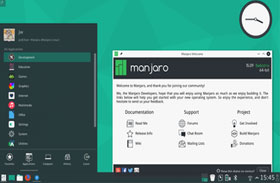 Based on Arch Linux, Manjaro aims to take advantage of the power and the features that make Arch a great distribution while providing a more pleasant installation and operation experience out of the box both for new and experienced Linux users.
Manjaro comes with preinstalled desktop environments, graphical applications (including a software center) and multimedia codecs to play audio and videos
Website: https://manjaro.org/
Kali
Kali is a specialist Linux distribution built for security and penetration testing.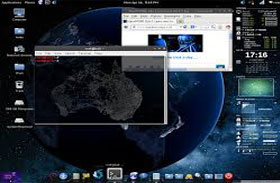 It is based on the Debian test branch which means it is fairly straight forward to install but obviously the tools included require a certain amount of knowledge and expertise. more about Kali Linux click here
Website: https://www.kali.org/
Conclusion
If you are a new user trying to decide which distro to adopt to start your journey, or if you are an experienced user wanting to explore new options, we hope this guide will allow you to take an informed decision.
These are some of the best distributions out there, in my opinion. For better or for worse, the Linux world is full of distributions and there are passionate people who like 'their' distributions over others.
It's very exciting to see that there is something for everyone in the Linux world.