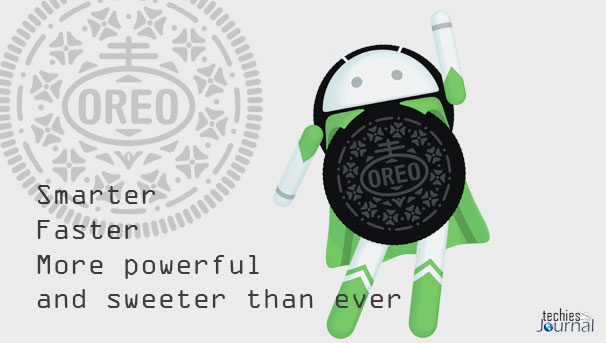 Google announced during its Android Go unveiling that the consumer-ready version of Android 8.1 roll out yesterday.
In terms of feature highlights, Oreo focuses on speed and efficiency. For many phones updated to Android 8.0, another name for Oreo, boot speeds will be increased as much as two times.
Google Release Notes:
Android Oreo devices with 512MB to 1GB of memory will come with the all the Go optimizations. This Android Oreo (Go edition) experience is made up of three key components:
Operating System: Performance and storage improvements to the OS with data management features and security benefits built-in.
Google Apps: A new set of Google apps, designed to be lighter and relevant to the unique needs of people who are coming online for the first time.
Google Play Store: A tuned version of the Google Play Store that allows you to download any app, but also highlights the apps designed to work best on your device.
Android Oreo (Go edition) is the most secure version of Android yet, so when you buy an Android Oreo (Go edition) device, you'll be getting all the same security features. And of course all devices with Android Oreo (Go edition) get Google Play Protect built-in. Google Play Protect continuously works to keep your device, data and apps safe. It scans your app installs, even when you're offline, no matter where you downloaded them from.
Android Oreo (Go edition) also come with Google's data saver features turned on by default. For example, Data Saver in Chrome saves the average user more than 600MB of data per year. You can also manage which apps can use background data with our built-in data saver feature, giving you more control over how your data is used.
Android Oreo (Go edition) for speed and reliability on entry-level devices, which means the average app is now 15 percent faster on devices running Android Oreo (Go edition). There are many of these kinds of optimizations—and they really add up. If all entry level Android devices launched apps 15 percent faster, that would save the world a cumulative one million hours of time—every day!