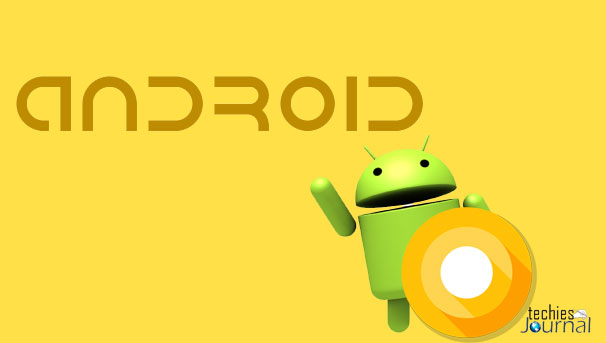 Google's next major release of Android – code named Android O
First released as an alpha quality developer preview on March 21, 2017.
The second developer preview was released on May 17, 2017
Third developer preview was released on June 8, 2017 and finalizes the API.
Fourth developer preview was released On July 24, 2017, Which includes the final system behaviors and the latest bug fixes and optimizations.
Let's go ahead and take a look at all of the new features and functionality in Android O.
Picture-in-Picture Mode
With Android O you can continue a video call from Duo or watching a video started in Chrome using the PiP mode.
Using it is simple — just tap the home button when the video is playing and Android O takes care of the rest.
Faster boot times
While speedy boot times are usually associated with a step-up in hardware. But Google unveiled that Android O will bring those benefits to all phones that run the software.
Contextual press-to-hold options
In an e-mail trying to copy an address so that you can paste it into Google Maps? No more, says Android O. By using machine learning, the OS can now recognize which app is best for the string of characters you're working with. Another example included being able to highlight a phone number and pop right into the dialer.
New emoji
Google is finally replacing the gumdrop emoji style from older versions of Android and is now making rounder face icons for Android O.
There are also new emoji in the form of starstruck, throwing up, fairy, mermaid, giraffe, wizard and even more options.
Scanning apps for safety
To reassure users, Google is making its security measures more prominent throughout Android O.
Settings app under Security, where you can view how often apps are scanned and when they were last scanned.
Presumably, this section will also help you deal with an app Android O deems unsafe.
Google Play Protect is not just available for Android O users, with Google recently announcing availability across all Android devices.
Auto enable WiFi
If you disable Wi-Fi when you're away from home, you'll never have to remember to turn it back on again.
Android O offers the option to have Wi-Fi turn back on when you are near a known, safe Wi-Fi network, such as your home.
Autofill Framework
Google is extending its autofill tech beyond Chrome and into apps. You know how Chrome will auto-fill saved information such as addresses and credit card numbers when it detects a compatible field? Well, a similar feature is coming to Android O, which should save you the hassle of repeatedly entering the same information on a touchscreen keyboard.
Restricted background activities
This is a power-saving feature that de-prioritizes app functions running in the background, which in turn means that your battery is going to possibly last much longer than it currently does on Android Nougat.
Paired with likely improvements to the Doze function that intelligently saves battery during down-time, it's feasible that Android O could help squeeze an extra handful of hours out of your phone.
Revamped File Manager
Android's built-in file manager isn't the best on the market, but it's nice to have a way to browse files without having to install an additional app. Things are looking up, too, as the Files app in Android O got a bit of a makeover. It still hasn't reached feature parity with apps like Solid Explorer and FX File Manager, but at the very least, it lets you view, delete, and open files.
Notifications
Each new version of Android seems to bring along an update to notifications and O is no exception. Nougat allowed you to take action right within the notification panel and as we've seen in the developer previews, developers can grant even greater power to users to toggle settings that usually require digging through menu after menu.