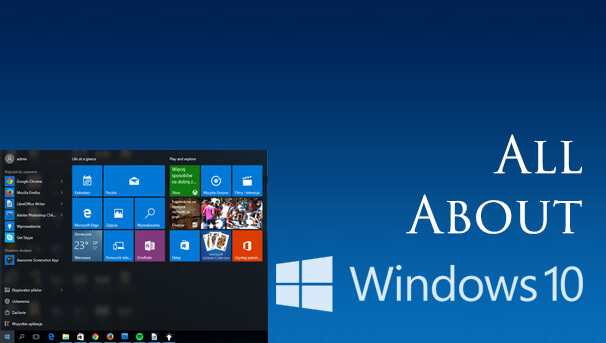 Looking back at Windows 8, it's easy to see where Microsoft went wrong. It was a giant bet on touch-based computing, but it made using a PC with a keyboard and mouse awkward, frustrating, and outright confusing.
Windows has a cycle. Windows XP saved us from Windows ME, Windows 7 saved us from the Windows Vista mess, now Windows 10 is here to save us from Windows 8.
Microsoft believes the future of Windows is as a platform for all. Like Android, the strength of Windows is in the thousands of companies that develop for it and use it in their products – on multiple devices.
Like Windows XP, Vista, 7 and 8 before it, Windows 10 is built on the Windows NT kernel, but much more of Windows is now shared between the different devices, and apps built for the Universal Windows Platform (UWP) will run not only on PCs, but on Windows 10 phones, Windows 10 for IoT devices, HoloLens headsets and Xbox One as well.
The story of Windows 10 from inside Microsoft
Three years ago, tablets like the iPad looked like they might be a serious threat to Windows. In response, Steve Ballmer, Steven Sinofsky, and the rest of Microsoft took a big bet on a forward-thinking interface that asked its users to forget their old point-and-click ways and embrace a tiled future. Windows 8 and Windows Phone 8 were related pieces in a bold strategy to move the company into a future of touchscreens and connected apps.
That strategy flopped. Users roundly rejected the confusing new version of Windows, and without them, developers balked. But the iPad hasn't killed off laptops, and consumers haven't shown a big interest in touchscreen PCs yet. Another version, 8.1, attempted to stem the bleeding, but it was too late. The market had spoken. Like Vista before it and Windows ME before that, Windows 8 was the version of Windows you skipped
Now, a new leadership team for Windows under CEO Satya Nadella and executive vice president Terry Myerson are trying it all again. But this time around, the goal is much more ambitious: if they succeed, Windows 10 will be the final iteration of Windows. The one that will be updated like a service, continuously, in perpetuity. The one that finally makes good on all the promises of a synergistic ecosystem of like-minded devices designed to work together.
The Good
Windows 10 bridges the gap between PCs and tablets without alienating anyone. The new OS combines the best bits of old and new Windows features into a cohesive package, while correcting nearly all of the missteps of Windows 8. The upgrade process is mostly painless, and free for most Windows 7 and 8 users.
The Bad
Many of the new features will be lost on those who don't care about touch. Automatic, forced updates could spell trouble later on. Cortana's features are better suited for smartphones.
The Bottom Line Windows 10 delivers a refined, vastly improved vision for the future of computing with an operating system that's equally at home on tablets and traditional PCs — and it's a free upgrade for most users.
Anniversary Update
The Anniversary Update is an impressive piece of work that ensures Windows 10 is on track to replace Windows 7. It's reliable, easy to use and keeps getting better – although there's still room for more significant improvements.
Good
Start menu improvements, Action Center, Cortana are useful, Huge Edge browser upgrades, Windows Hello is simple and secure
Bad
OneDrive still patchy Ink: a nice idea that needs work The free upgrade is over Changes improve but also cause issues
After more than 365 days, this make-or-break version of Microsoft's veteran Windows operating system is off to a strong start. And, the way in which new features and improvements keep arriving means that the Anniversary Update is a notable improvement over what shipped in July 2015.
We're a long way from Windows 8 now, and Microsoft seems to have got the hang of mixing the traditional keyboard-and-mouse driven desktop environment with touch features for the growing number of tablets and 2-in-1 PCs.
This release is a milestone for the 'Windows as a Service' process that Microsoft is using to develop Windows 10. Last year's November Update polished the release version of Windows 10, while this release continues that process, concentrating on the daily features you likely use the most, including some useful refinements to the Start screen and Action Center interface. But it also introduces some brand new features like the Ink Workspace.
The Edge browser has matured quickly and gets support for extensions, and the key UWP apps like Mail, Groove and Skype have also improved significantly. Cortana is gaining more features and Windows Hello is more reliable, as well as ready for apps and websites that support the new FIDO 2 specification that is bidding to replace passwords with biometrics. Improved browser security is a major plus.
Performance is improved from the already impressive speed of the release version of Windows 10 – booting your PC is a second or so faster on SSD-based systems, and battery life has improved on laptops (especially if you're using the Edge browser, but the new Battery Saver option that appears when you click or tap the battery icon also maximizes battery life).
On the other hand, those uncertain about Windows 10 won't find solace in the fact that Anniversary Update only lets you roll back within 10 days to save on disk space, or the fact that, like any new release, there are problems (including some systems with SSDs freezing, and the well-documented problems with webcams that won't be fixed until another update arrives in September).